Kingsley L. Dennis, Ph.D., is an author and researcher. He previously worked in the Sociology Department at Lancaster University, UK (2003-08). Kingsley has authored numerous peer-reviewed articles on social futures; technology and new media communications; global affairs; and conscious evolution. Kingsley has also worked in education for many years overseas, including five years in Istanbul, Turkey. He currently lives in Andalusia, Spain, where he is inspired to keep working on new ideas. He continues to research, write, travel, grow his own vegetables, and seek a life of balance & learning.
Mundus Grundy: Trouble in Grundusland
(2015, Our Street Books)
Mundus Grundy is a king – not just any old king but the King of Grundusland where the gnomes live. Mundus Grundy inherited the Kingdom of Grundusland from his father, who inherited it from his father, who inherited it from his father…. well, that's the law of Gnome-Inheritance for you. Grundusland is in the Second Realm; and the Third Realm is where the humans live, in their forgetful little bubble. Mundus, with his gnome friends – including Baga Gheet, Fender Tart, Serly Frundy, Jompa and Lompa – have a duty to enter into the human Third Realm to take care of nature blockages, and unstable energy vortexes (and the like!). Yet they must be careful, for if they are ever seen inside the 3nd Realm by a human they turn to stone – they get 'stone-gnomed'! Then Mundus must send in the Gnome Rescue And Liberation Expedition.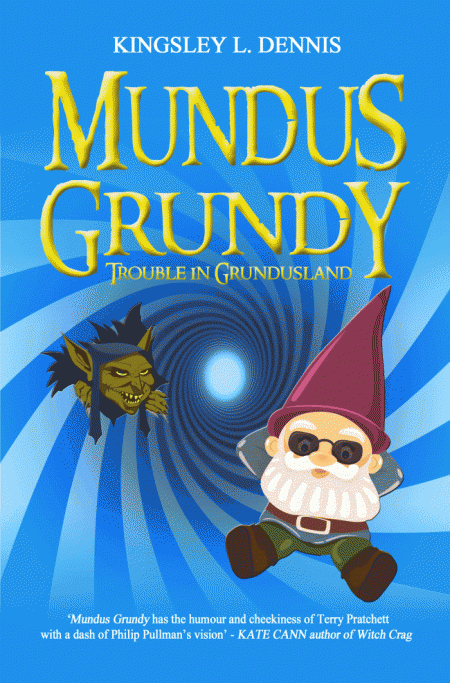 Admin
A recent conversation where author Kingsley L. Dennis talks about the rise of feminine consciousness & feminine energy More on this subject The Living Work ~ Re-Connecting with the Feminine Energy [...]
Admin
Ancient tales The Tale Of The Sands, The Three Old Men
Admin
Ancient dervish tales - The King, The Sufi & The Surgeon
LISTEN TO KINGSLEY'S POEMS